Ad Retargeting Opportunities are Now Available on Instagram
For those of you who have followed the evolution of the ad platforms on Faceboook, Twitter, Instagram and other social networks will probably not be at all surprised by this. Reactions from others are yet to be seen. As of Tuesday, Facebook will take the retargeting ad platform that they have established on Facebook – called "Dynamic Ads" – and bring it to Instagram.
What does this mean? Well, remember those Kate Spade shoes you shopped for yesterday? Or the fender flares you searched online for your Jeep? Maybe it was the grain-free Fromm dry dog food you bought on Chewy a couple of days ago. Well, Dynamic Ads, or Facebook's retargeting platform, will mean that you will now see these ads invading your news feed on Instagram as well. In other words, the addition of Dynamic Ads to Instagram will automate product advertising with items people have expressed an interest in as well as items related to the ones they're interested in or already purchased.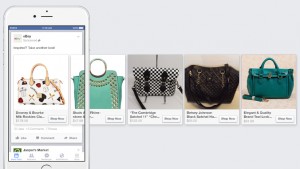 "Why", you ask. Why must Facebook ruin my Instagram feed too? Well, other than a possible effort to compete against ad spend in Pinterest, it may not be such a bad thing if you look at from the perspective of advertisers… look at these stats:
Facebook and Instagram have taken top spots on daily minutes spent – 50 minues on average per day! (according to Mark Zuckerberg in April)
54% of people are spending the majority of their time in a mobile app
Facebook says 60% of Instagram users report that they discover new products on the app
Of those 60%, 75% take action after seeing a product post
And (wait until you hear this one, I was even a bit shocked), 20% of 2015 holiday purchases were made on a mobile device
It's all part of Facebook's grand plan to make Facebook and Instagram more of a venue for e-commerce. With the "buy" button now added, users can click and go directly to a retailers site. For the right advertiser, Instagram can now be an effective sales platform, leveraging the emotional and visual nature of the platform.
It's not for everyone, but for brands that can succeed by evoking emotion through imagery, it's an interesting channel to test.Brands can also benefit by the ability to retarget Facebook users on yet another platform, and deliver personalized content. Across both platforms. Now it starts to get more interesting for advertisers… retargeting can be a very powerful tool.
The risk? It's disruptive for users who feel that Instagram is still a user-dominated platform. You heard the complaints as ads penetrated the Facebook news feeds, it's sure to happen here as well. The masters at Facebook will certainly have to keep an eye on it. But don't expect things to change even if it's hated. By nature, people just don't like change. But as we have seen with every Facebook update, people complain for a few days and just move on. We certainly don't see Facebook hurting for engagement.
Interested in more information? Don't hesitate to reach out to the folks at Gill Marketing Group with any questions.
– Heather H.