Positive Focus and Positive Leadership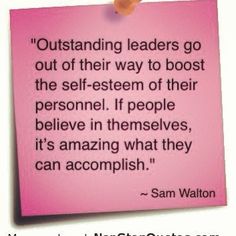 There is no question that the power behind an effective team is strong and positive collaboration, respect and leadership. The notion of positive psychology has gotten more traction over the last decade or so. No question that positive leadership can bring out the best in people and create exceptional outcomes.  The focus shifts from merely resolving problems, overcoming obstacles, or increasing competitiveness to creating an environment where workers thrive and flourish.
But sometimes thinking positively and acting positively can be two completely different things. How do we help not only ourselves to become happier, but those around us as well? How do you balance the inner panic of "Holy crap, how is this going to succeed??" with an outward message to the team of "You can doooo iiiiittt!!!"? And at the end of the day, it's really about balancing idealistic vs. realistic vs. pessimistic.
Among the chaos and dull roar of any given day, one of my challenges is curbing the tantrums of my 4 year old. But do you know what? She does the same thing back at me when I start to get frustrated… "Mommy, you need a Tucker Turtle – stop, think, go into your shell and take 5 deep breaths." Well, not only can you argue with the seemingly rational intellect of this particular 4yr old, but especially not when they make more sense than you are at the time.
In the spirit of taking some good deep breaths, refocusing, and making sure the right foot is forward, here are some thoughts on providing your co-workers, peers and friends with an enthusiastic, passionate, hard-working outlook by functioning as a positive leader:
Be respectful. Treat others as you would want to be treated. Lecturing, coercing and being punitive do not work. Great managers admit mistakes, role model appropriate professional behavior and make connections in a respectful manner. Guess what… I make mistakes all the time. Not only as a mom, a wife, a friend, but also as a manager and co-worker. But I admit when it happens. And if I don't, I want my team to bring my attention to it. Please!
Communicate. Regular communication is a critical element of leadership. It ensures that everyone on the team is fully aware of communal goals, as well as encouraging individuals to reach their highest potential.
Display enthusiasm. Positive attitude and energy are contagious. The best leaders know this and it is the major reason they lead successfully. Have fun! If a team feels no enthusiasm or motivation, results may reflect that. It's why I try to do unexpected acts of kindness… and make cupcakes.
Be solution oriented. When there are issues, great leaders roll up their sleeves and dive into problem-solving mode. They inspire others to do the same, leveraging expertise and a positive focus to solve the problem and move on. At an agency like GMG, there is no room for layers of hierarchy. We all chip in to do what needs to be done!
Place others before yourself. Positive leaders place the good of the team above themselves. They are not only leaders, but also servants – placing the value they provide above all else. They realize it is more important to create a feeling of togetherness instead of a "me vs. them" environment. This, I will tell you, can be a blessing and a curse. Just ask my husband and 4 yr old!
Be appreciative and express gratitude. Show your co-workers, peers and friends (aren't they all the same anyway?) that you care by acknowledging and showing gratitude from each individual's efforts. Don't be stingy with compliments when it comes to a job well done.  Or even when the effort was there, regardless of the outcome. This goes a long way toward productivity, attitude and loyalty.
Every person has the potential to be a positive force in the workplace. Positive leaders consistently match their values and beliefs to build something that improves their world – and it's a rule we live by here at GMG. Through assessment, self-reflection and coaching, it's not hard to learn to improve and create a team that attracts great people, whether it's employees or clients.
How do you nurture a positive attitude and gratitude? Let us know by posting a comment below!
Here's to some great positive thinking, and positive leadership!
– Heather H.