Pokemon Craze or Just Crazy?
1 in 10 Americans play Pokemon Go daily. Really. And the statistics around this AR (Augmented Reality)/GPS phenomenon from Nintendo and Niantic don't stop there.
Estimated $6 million income per day in in-app purchases in the US alone
More downloads in the first week than any other app in Apple history
Doubled Nintendo's market cap in 10 weeks and exceeded Sony's market valuation by over $3 Billion
Competing with Twitter AND Facebook in total number of daily active users
It's become so popular, Apple is announcing commitment to investing in the AR technology
AND…People are getting exercise. Walking through their neighborhoods. And learning about things around them (well, I would argue whether that is REALLY the case if their heads are buried in their phones, but that's another post for another day).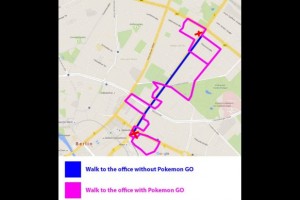 What is Pokemon anyway?
Almost 20 years old, Pokemon is alive, and clearly, kicking. Originally called Capsule Monsters and Pocket Monsters, is one of the world's most beloved and far-reaching franchises in the history of beloved and far-reaching franchises. With undeniable staying (and playing) power since its creation 17 years ago, it has since become the second-most successful and lucrative video game-based media franchises in the world, behind only Nintendo's own Mario empire.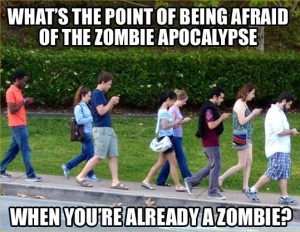 But over last couple of weeks it's been looking more like a scene from The Night of the Walking Dead. People wandering aimlessly, slightly hunched over, mumbling about gyms and balls and Snorlaxes. But we can't ignore that this mobile app, developed by Nintendo and Niantic labs, has taken off, to say the least.
How Do You Play? 
To play Pokémon GO, you download an app onto your phone, which allows you to search for and "see" virtual creatures called Pokémon that are scattered throughout the real world. Pokémon GO uses augmented reality technology combined with GPS to bring this to the screen — the game overlays the creature image on top of video from your phone's camera, so it looks as if the creature is floating in the real world. When you find a Pokémon, you try to catch it by swiping an on-screen ball at it. The simplest aim of the game is to "catch 'em all."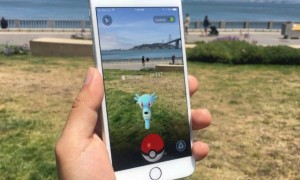 But not everyone really gets it. Check out this video, for example. It led me to joke with friends on Facebook that I had kicked my Samoyed out of his crate just to house a Pokemon I found… only then to feed him a pizza that when cut into 8 slices is more pizza than when cut into 6.
But What's Behind the Success?
1. Nostalgia. It crosses generations and there is something in it for everyone. Aside from the fact that the game itself is brilliant, it's the natural crescendo for the franchise, giving gamers the closest experience to the original vision: running around catching them all and battling against your friends and foes. It's the original game re-imagined and enhanced for the smartphone era where players come shockingly close to fulfilling that dream of being a real Pokémon trainer.
2. Purely mobile-only game. AR+GPS=Pure Mobile. It can't be replicated in any other environment. And it's clearly one of the best uses of mobile technology to date.
3. The epitome of sharable content. Great social content. Great social currency. Endless laughs. US Vets are taking breaks from fighting ISIS. Bar crawls. A new generation of "missed connections" posts on Craigslists. Grown men cheating with drones? Yep. You bet. It gets people talking and it's ripe social content.
Will it last? Such success is difficult to sustain. Nintendo share values started to fall 10 days after launch. But if Niantic plans well, and smooths out server issues and introduces enough new features at the right time to keep interest high, then the game has a lot more life in it to elevate its status above that of merely a fad. Like any mobile app, long term success will be contingent upon the timely release of updates and new features. Informal polls conducted by cnet show that consumers see the fad lasting about a month… and they would gladly give up the Pokemon app before Netflix, HBO or Twitter.
What do you think? Craze or crazy? Let us know.